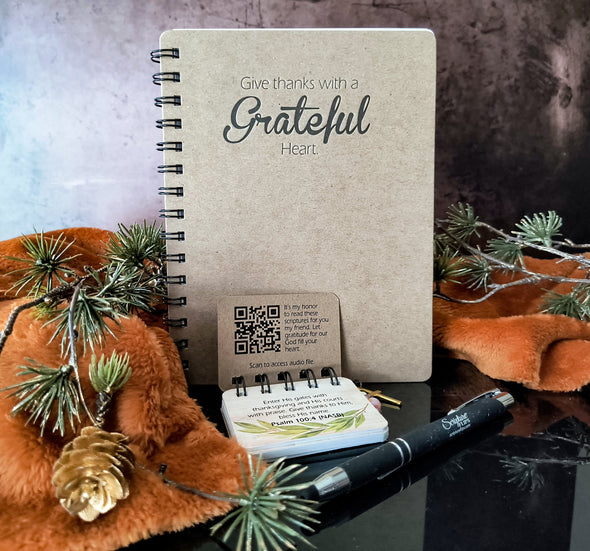 The Journal Bundle is our most popular bundle. This is a unique gift that will make a positive impact on the person you're gifting to...but it could also serve as two gifts in one...your choice! There's so much flexibility with this item. You can throw the Flip in your purse and keep your journal at home, so you have the same topic to focus on in both places.
Product description:
This product includes 4 items - a Scripture Flip, a matching Journal, and a stylus pen.
Flip: 3" x 2.75" with a chipboard cover, 22 heavyweight pages and beautiful graphics. Three charms: a tassel, beads and a cross - each combination is unique. Includes a mesh gift bag. 
Journal: 6" x 8" heavyweight chipboard cover, 30 heavyweight, lined pages. Spiral bound. Durable. 
Pen: Soft-touch, laser-engraved stylus pen with sleeve. 
Bookmark: 2.5" x 8"